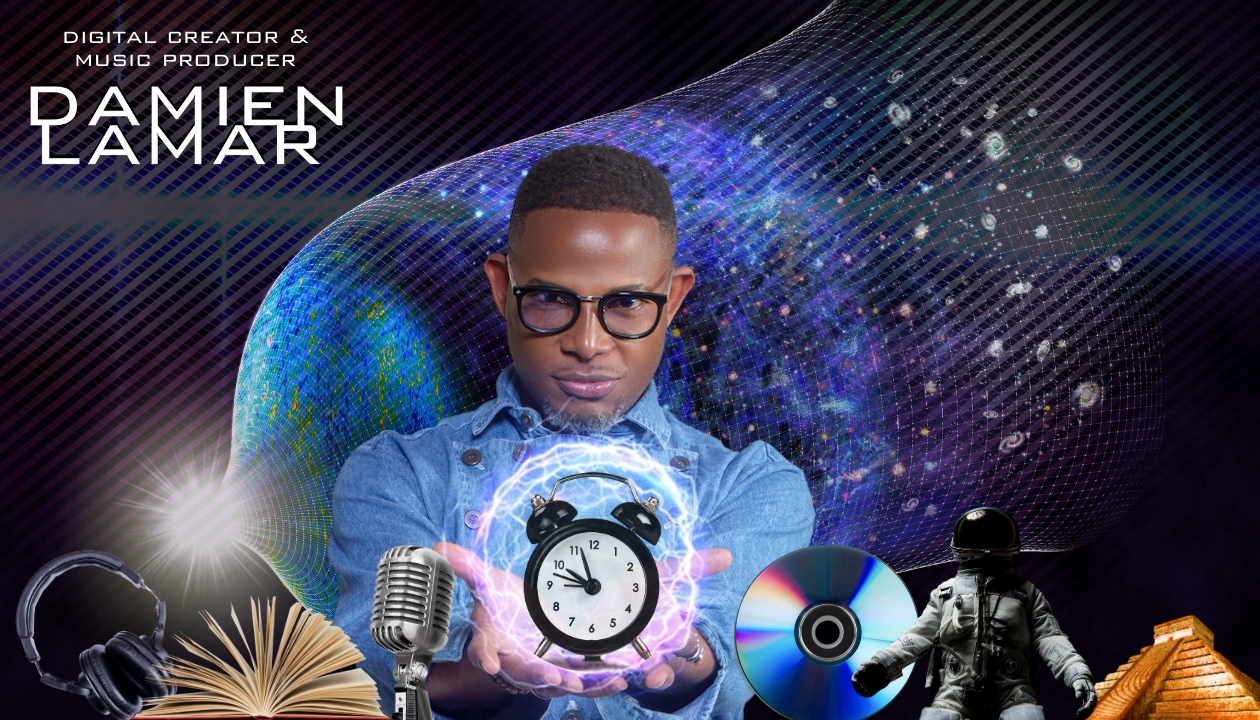 Singer-Songwriter | Culture Engineer | Sound Designer | Web Producer
"Damien Lamar presents a class act showcasing his singer-songwriter talent performing and eclectic fusion of music genres, such as, soul, jazz, R&B, blues, et al. He comes off with an engaging personable style and an unwavering clear voice which he wraps around his audience like a loving hug, singing songs of love and respect."
~Rick Grant (EU Magazine)
Florida bred by way of New York, Damien Lamar Robinson has background in banking, finance, graphic design, web development, nonprofits, fundraising, and the arts provides a wealth of knowledge . He was one of the original team members for Friends of Hemming Park (now known as James Weldon Johnson Park), serving as operations manager and director of office administration where he oversaw daily events, managed vendors, coordinated capital improvements, and supervised the park's ambassadors. 
Previously, he worked for Fidelity National Financial as a legal assistant and accounts payable specialist. Damien also worked for First Union Bank as a corporate services analyst and at Bank of America, where he was a post-closing mortgage specialist.  Damien also served as the first African American male to be in an executive role at the Garden Club of Jacksonville as the organization's first Operations Manager.
For two years before the pandemic of 2020, Damien Lamar served as a contributing producer on northeast Florida's NPR affiliate, WJCT where he curated, hosted, and self-produced his first radio music show, Taste Test, streaming on Mixcloud. 
The show was the springboard 
to his music news and review podcast called 
Taste Test Live available through podcast services.
.